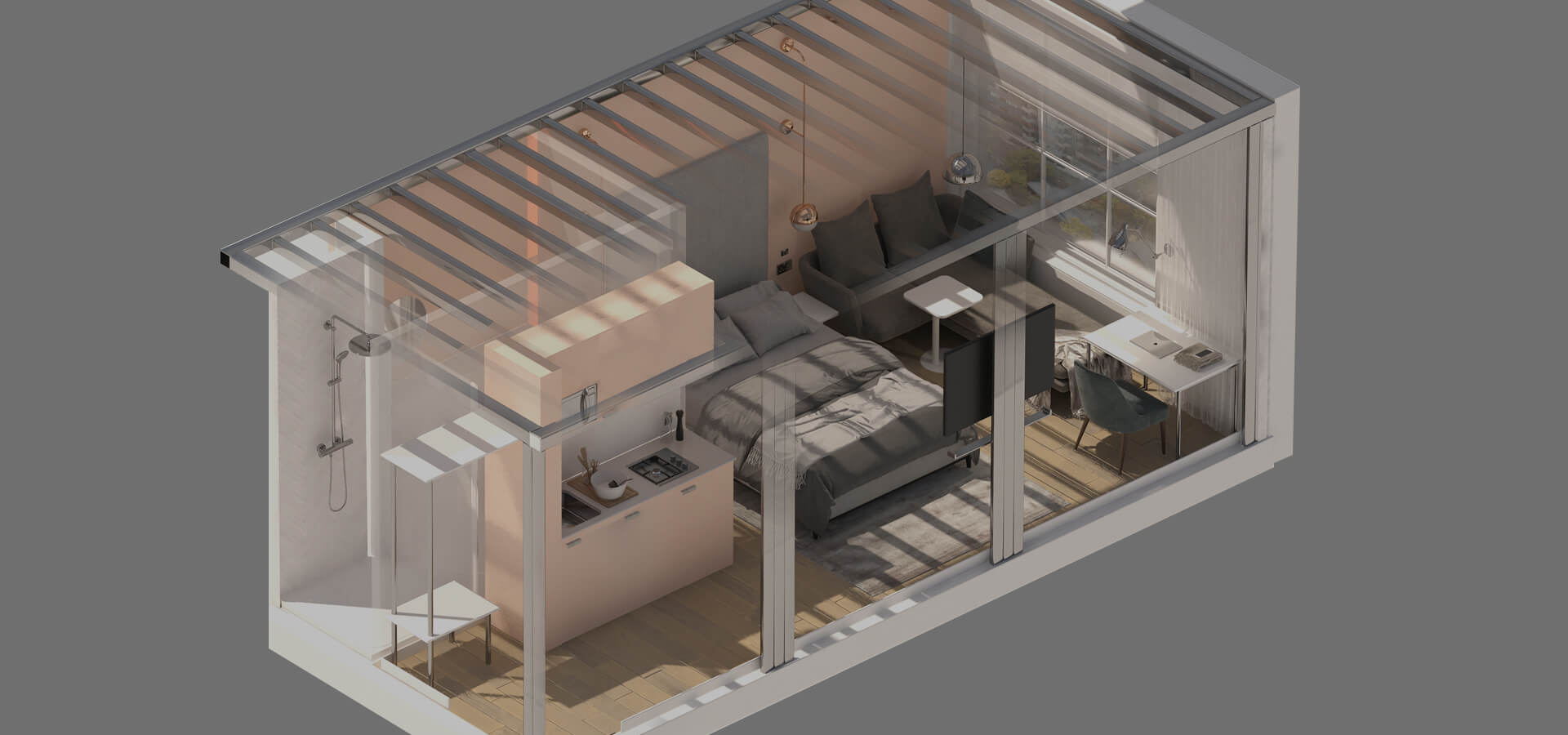 Welcome to the future of development delivery
A system design to embrace the opportunity of Modular but overcoming its pitfalls.
MODE's team have been involved at the forefront of volumetric modular technical design for decades.
We have used all this experience, both good and bad to create a modular system that overcomes many pitfalls of historic modular delivery and truly embraces modular's opportunities. The result is a patented modular system that delivers a transformational modular solutions to market.
The first modular system to offer true customisation ability. Flexible Layouts, flexible architectural solutions.


A patented structural system allowing for system to be deployed across multiple building heights including over 40 stories.


A plug and play mechanical and electrical approach. The units are placed and seal significantly reducing further works required on site.


Patented fire engineering approach.


Fully designed, fully coordinated.


Incorporating the latest technologies.
A system capable of producing great looking buildings
A system capable of producing hugely flexible interior solutions